CRC Alloy Upper Arm Holder 5 Degree for Pro-Strut (Silver/Blue/Red)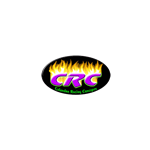 CRC's 5 degree upper A-arm mount for the Pro style front end. These aluminum upper A-arm mounts for the Pro style (L4) front end are machined for precision fit and excellent performance.
This part needs CRC1270 set screws and CRC1268 hinge pin to complete.