Maclan MR8.2 1/8th Scale Buggy Competition Brushless Motor (1950Kv)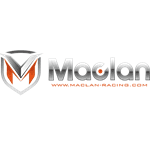 The MR8.2 series motors combine the latest hall sensor technology with ultra-precision craftsmanship. The MR8.2 series will deliver the most sophisticated raw power with incredible smoothness for your 1/8th scale applications.
The 12-slot stator with strong staggered 4-pole-8-magnet rotor design provides a smooth and low cogging power band throughout the entire RPM range. The rotor is balanced to increase durability and smoothness even further.
The MR8.2 is upgraded with gold plated heavy duty solder tabs to make the soldering job a lot easier, with much better durability.