Maclan MRR Team Edition Competition Sensored Brushless Motor (25.5T)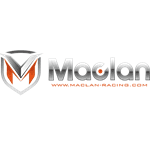 If you are looking for that over-the-edge performance in stock racing, the MRR Team Edition is the ticket for you. Based on the ultra-fast and successful MRR platform, the Team Edition brings the MRR to the next level.
The MRR Team Edition utilizes premium Japanese made steel stator material for its short stack style stators. The custom-made copper wire has a higher temperature threshold along with the maximum diameter allowed by ROAR regulations.
The Team Edition has a solid core technology package that results in an average 4% lower internal resistance than the standard MRR series motors.