XRAY XB8E 2018 Spec 1/8 Electric Off-Road Buggy Kit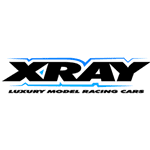 Based on the ultra-successful XB8 platform, XRAY proudly presents the 2018-spec XB8E which incorporates the latest improvements and refinements gathered by the team, race-proven in the highest competition races around the world.
The craftsmanship, durability, and performance of XRAY kits have become legendary. Be part of the family, live the heritage.
NOTE: Completed vehicle shown for illustrative purposes only.