Hudy 30mm Lightweight 1/8 Droop Gauge Support Blocks (2) (1/8 Off-Road)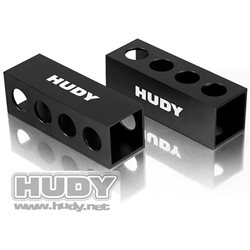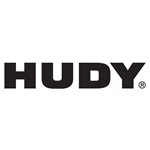 Lightweight chassis droop gauge support blocks are a "must have" set-up tool for every off-road or truggy racer. The aluminum frame is CNC machined and drilled for super lightweight design and exact the size guarantees accurate & precise downstop measurements.
Proper chassis droop is a critical yet frequently overlooked set-up feature of modern 1/8 off-road cars and truggies. It is essential for proper handling to achieve balanced down-travel on each side of the suspension and as such HUDY is the first RC company to develop and produce the first purposefully-designed 1/8 off-road large-size droop gauge support blocks.