Team Associated RC10 B6.1 Factory Lite 1/10 2WD Electric Buggy Kit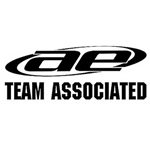 Team Associated's RC10B6.1 has been met with wild success by racers across the globe. As good as that may be, the engineers of Team Associated's Area 51 became aware of the advantages that could be gained in certain track conditions by racing a lighter-weight B6.1.

Enter the RC10B6.1 Factory Lite. Shedding over 45 grams of weight from the original B6.1D, the Factory Lite was designed to excel in classes requiring Spec motors, allowing the racer to take full advantage of the performance offered by the reduced weight. The Factory Lite sheds 30 of the 45 grams in rotational mass alone.
NOTE: Kit requires electronics, tires to complete, painted body is shown for illustrative purposes only.