Maclan HV Graphene 2S Shorty 120C Race Formula LiPo Battery (7.6V/6000mAh)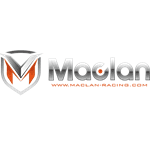 6000mAh 2S 7.6V 120C Graphene LiHV Battery, Race Formula Shorty
The Race Formula Graphene battery provides lower weight with better discharge curves. The Graphene 120C LiPo batteries are the one in the evolution of LiPo battery technology. It offers lower operating temperatures, lower internal resistance, better run time, increased cycle life and voltage!