XRAY Pinion Gear Steel 23T/48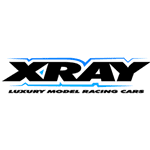 In stock.
This item included in
Loyalty Rewards programDetails
High-performance 23 tooth, 48 pitch pinion gear.
Manufactured from special steel, this high-performance pinion gear is made by XRAY on a specially modified precision gear machine, which has ultra-precise tolerances and assures unparalleled concentricity. All edges are chamfered and pinions are run-in.