Mugen Seiki MBX7R ECO 1/8 Electric Competition Buggy Kit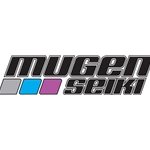 Mugen concentrated on the making the suspension on the MBX7R ECO even better with new 16mm bodied front and rear racing shocks. These bigger bore shocks will improves stability in bumps which will handle all the power that this electric buggy will produce.
The 7R ECO chassis has been changed to increase strength and give the ECO buggy a better feeling on all indoor and outdoor racing surfaces.
E2016 - MBX7

R ECO

1/8 electric Buggy Kit (off road):








The 7R ECO has a re-designed front hub carrier in which the position of the front axle has been changed to a trailing axle position. This new front hub carrier in conjunction with a new designed steering ackerman plate will greatly improve steering input of the 7R ECO. The front upper suspension arms have been shortened 1.6mm to allow for more camber adjustability. The front and rear drive train (diffs to wheels) have been changed and improved with new designed universal drive shafts. These drive shafts will greatly improve the feel of the ECO buggy on bumpy surfaces. The use of the universals will make the overall drive train much smoother and will spin with less friction. The new wing mounts will allow the wing to be moved closer to the shock tower and will increase rear traction and jumping abilities.

The MBX7R ECO is equipped with a specially designed battery tray which will accept either 2-2 cell LiPo batteries in a staggered mounting position for optimum weight distribution or a single 4 cell battery location...the choice is yours! A specially designed motor mount which has been beefed up so you can run bigger and fast electric motors without losing gear mesh or without the flex which causes motor or mount breakages. There is a heavy duty sliding motor mount that is anchored down with 4mm screws for extra strength.

All these new improvements on the MBX7R ECO will make the ultimate 1/8 electric buggy.

MBX7

R ECO

Features:

- Heavy duty aluminum motor mount housing A

- Heavy duty aluminum motor mount B

- Lightweight conical gears

- Straight cut conical and ring differential gears

- Specially designed front upper and rear lower suspension arms, front hub carriers,

rear suspension arms and hub carriers

- Fully adjustable steering with new geometry, servo saver and ackerman plate

- Front/Rear 16mm hard anodized threaded shocks with 3.5mm shock shafts and slim rubber

boots

- 3mm A7075 hard anodized chassis

- 5mm A7075 aluminum front shock tower

- 4mm A7075 aluminum rear shock tower

- 5mm A7075 aluminum lower suspension mounts for optimized geometry

- Stylish cab forward body

- Re-designed wing mount and high-down force wing

New parts on the MBX7

R ECO

-

E2129 Front Upright

A new designed front hub carrier that incorporates the front universal to be in a trailing axle position. A new universal (E2218) is used with this hub and it uses an 8mm x 16mm ball bearing.

-

E2131 Rear Upright

The rear hub carrier has been modified to allow for use of an 8mm x 16mm ball bear which is required for the new (E2219) universal shaft. This hub carrier will also allow the use of the 15mm x 21mm ball bearing too. This hub carrier can be used for either the MBX7R or MBX7

.

-

E2132 Front Upper Arm

The front upper suspension arm has been shorten 1.6mm. This will allow the use of the E0161 spacer between the pillar ball and the upper arm. This will allow for the same camber on each side of the buggy

.

-

E2133 Rear Lower Arm

The suspension arm has been modified to allow for clearance so the new E2219 universal doesn't rub the arm. This arm will work on either the MBX7R

ECO

or MBX7

buggy.

-

E2218 Front Universal Shaft

A new design universal drive shaft set for the front of the MBX7R

ECO.

The E2129 front upright must be used with these universals as they require an 8mm x 16mm ball bearing. The length of the drive shaft is 91.5mm

.

-

E2219 Rear Universal Shaft

A new design universal drive shaft set for the rear of the MBX7R

ECO

. The E2131

rear

upright must be used with these universals as they require an 8mm x 16mm ball bearing. The length of the drive shaft is 89.5mm

.

-

E2314 Steering Plate

The new steering ackerman plate has 5 adjustment holes for maximum steering adjustability

.

-

E2408 Wing Stay

A new wing mount that can move the wing forward maximum 10.5mm to improve traction and overall feeling of the buggy.

-

E2409 Stone Guard

The sides of the stone guard are changed to fit the new chassis

.

-

E2411 Chassis

The side angle of the chassis has been changed to increase chassis strength. This will allow for a better feeling on all surfaces.

-

E2528 Front 16mm Shock Set

-

E2529 Rear 16mm Shock Set

New 16mm Front/Rear shocks which will greatly improve stability in bumps and jumps

Differentials Oils:

Front - 7,000 wt Oil (B0323)
Center - 7,000 wt Oil (B0323)
Rear - 3,000 wt Oil (B0321)

Shocks, Springs, and Sway Bars:

Front:
550 wt Oil (B0333) / φ1.5 L75/7.75T Spring (E0573) / φ1.3 8H Piston (E2525) / φ2.3mm (E0164)
Rear:
550 wt Oil (B0333) / φ1.5 L86/8.0T Spring (E0577) / φ1.3 8H Piston (E2525) / φ2.7mm (E0168)
Customer Reviews





(0.00)
(Only registered customers can rate)
Download
:

♦ Parts List 

 6.29MB
♦ Kit exploded view 

 495 KB
♦ Setup Sheet 

 204KB 
♦ Instruction Manual 

 12.3MB
♦ Kit bag details 

 1.78MB
Required to Complete:
Brushless Motor & ESC
2-Channel Transmitter and Receiver
Steering Servo (High Torque)
LiPo Batteries , 1) 4S LiPo or (2) 2S
LiPo Battery Charger
Paint for Polycarbonate Body
Tires, Wheels
| | |
| --- | --- |
| Part Number | Description |
| MUGE2010 | MBX7 ECO M-Spec 1/8 Electric Buggy Kit |
| MUGE2101 | Center Diff Mount: X7 |
| MUGE2102 | Front Upper Suspension Arm L/R: X7 |
| MUGE2103 | Front Lower Suspension Arm L/R: X7 |
| MUGE2104 | Rear Lower Suspension Arm L/R: X7 |
| MUGE2105 | Front Hub Carrier L/R: X7 |
| MUGE2106-B | Rear Hub Carrier L/R Updated (2 Hole): X7 |
| MUGE2107 | Tension Rod/Body Mount/Front Upper Brace: X7 |
| MUGE2108 | Bushing Set Complete Buggy: X7 |
| MUGE2109 | Alum. Front Hub Carrier Arm Mounts L/R: X7 |
| MUGE2110 | Alum. Front Lower Suspension Arm Mount Fr: X7 |
| MUGE2111 | Alum. Front Lower Suspension Arm Mount Rear: X7 |
| MUGE2112-B | Alum. Front Suspension Arm Mount: X7 |
| MUGE2113 | Alum. Rear Suspension Arm Mount Fr.: X7 |
| MUGE2114 | Alum Rear Suspension Toe In Mount: X7 |
| MUGE2115 | Front Lower Arm Hinge Pins 2pcs: X7 |
| MUGE2116 | Rear Hub Carrier Hinge Pins 2pcs: X7 |
| MUGE2117 | Graphite Front Hub Carrier Arm Mounts L/R: X7 |
| MUGE2119 | Machined Bushing for Alum Rear Hub Carriers (8pcs): X7 |
| MUGE2119-A | Machined Bushing for Alum Rear Hub Carriers A (Center Hole) 4pcs: X7 |
| MUGE2119-B | Machined Bushing for Alum Rear Hub Carriers B (Top/Bottom Hole) 4pcs: X7 |
| MUGE2120 | Rear Lower Arm Hinge Pins 2pcs: X7 |
| MUGE2121 | Graphite Front Steering Plate: X6 |
| MUGE2121-B | Alum Servo Saver Spacer 2pcs (For E2121): X7 |
| MUGE2122-A | Alum Motor/Center Diff Mount A: X7 ECO |
| MUGE2122-B | Alum Motor Mount B: X7 ECO |
| MUGE2123 | Steel Pillar Ball (2pcs): X7 |
| MUGE2124 | Steel Adjusting Nut (For Pillar Ball) 2pcs: X7  |
| MUGE2134 | Alum Rear Hub Carrier L/R: X7R, X7R ECO X7T, X7 |
| MUGE2134L | Alum Rear Hub Carrier Left Only: X7R, X7R ECO, X7T, X7 |
| MUGE2134R | Alum Rear Hub Carrier Right Only: X7R, X7R ECO, X7T, X8 |
| MUGE2201 | Diff Case: X7 |
| MUGE2202 | Conical Gear 44T: X7 |
| MUGE2203 | Conical Gear 42T: X7 |
| MUGE2204 | Bevel Gear 13T: X7 |
| MUGE2208 | Front/Rear Differential Set: X7 |
| MUGE2301 | Servo Saver: X7 |
| MUGE2305 | Servo Saver Shaft 2pcs: X7 |
| MUGE2306 | Servo Save Pipe: X7 |
| MUGE2310 | Aluminum Servo Saver Shaft (2pcs): X7 |
| MUGE2312 | Alum Ackerman Plate (4 Hole): X7 |
| MUGE2313 | Radio Box and Battery Tray: X7 ECO |
| MUGE2402 | Wing Stay: X7 |
| MUGE2403 | Alum Wing Washer A (Center Position) 2pcs: X7 |
| MUGE2404 | Alum Wing Washer B (F/B Position) 2pcs: X7 |
| MUGE2405 | Chassis MBX7 ECO |
| MUGE2501 | Front Shock Case S 2pcs:X7 |
| MUGE2502 | Alum. Front Shock Tower: X7 |
| MUGE2503-B | Alum. Rear Shock Tower (Updated): X7 |
| MUGE2504 | Steel Ball for Shock End 4pcs: X7 |
| MUGE2505 | Front Shock Boots 4pcs: X7 |
| MUGE2506 | Rear Shock Boots 4pcs: X7 |
| MUGE2507 | Front Shock Spring 1.5 L70/8.25T (1pr): X7 |
| MUGE2508 | Front Shock Spring 1.5 L70/8.0T (1pr): X7 |
| MUGE2509 | Front Shock Spring 1.5 L70/7.75T (1pr): X7 |
| MUGE2510 | Front Shock Spring 1.5 L70/7.5T (1pr): X7 |
| MUGE2511 | Graphite Front Shock Tower: X7 |
| MUGE2512 | Front Shock Set: X7 |
| MUGE2513 | Rear Shock Set: X7 |
| MUGE2514 | Graphite Rear Shock Tower: X7 |
| MUGE2515 | Front Damper Spring 1.6L 70/9.5T |
| MUGE2516 | Front Damper Spring 1.6L 70/9.25T |
| MUGE2517 | Front Damper Spring 1.6L 70/9.0T |
| MUGE2518 | Front Damper Spring 1.6L 70/8.75T |
| MUGE2519 | Damper Piston 1.2mm 8 Hole Taper (4pcs) |
| MUGE2802 | Fuel Tank Splash Guard: X7 |
| MUGE2803 | Steering/Throttle Servo Horns & Parts: X7 |
| MUGE2804 | Camber Link Pivot Ball 4pcs: X7 |
| MUGE2813 | Titanium Steering Tie Rod 52mm (2pcs): X7 |
| MUGC0107D | Pivot Ball 4pcs |
| MUGE0117 | Titanium Rear Camber Link Tie Rod 2pcs |
| MUGE0135-B | Suspension Arm Spacers: X7 |
| MUGE0146 | Gear Box: X7, X6 |
| MUGE0155 | Anti-Roll Bar Link 4pcs: X7, X6 |
| MUGE0159 | Adjusting Nut for Front Hub Carrier 4pcs: X7, X6 |
| MUGE0160 | Front Lower Pillar Ball 2pcs: X7, X6 |
| MUGE0161 | Front Track Width Adjustment Spacer 4pcs: X7, X6 |
| MUGE0162 | Front Upper Suspension Arm Hinge Pin 2pcs: X7, X6 |
| MUGE0163 | Front Anti-Roll Bar 2.2mm: X7, X6 |
| MUGE0164 | Front Anti-Roll Bar 2.3mm: X7, X6 |
| MUGE0165 | Front Anti-Roll Bar 2.4mm: X7, X6 |
| MUGE0166 | Front Anti-Roll Bar 2.5mm: X7, X6 |
| MUGE0167 | Front Anti-Roll Bar 2.6mm: X7, X6 |
| MUGE0168 | Rear Anti-Roll Bar 2.7mm:: X7, X6 |
| MUGE0169 | Rear Anti-Roll Bar 2.8mm: X7, X6 |
| MUGE0170 | Rear Anti-Roll Bar 2.9mm: X7, X6 |
| MUGE0171 | Rear Anti-Roall Bar 3.0mm: X7, X6 |
| MUGE0172 | Rear Anti-Roll Bar 3.2mm: X7, X6 |
| MUGE0174 | Washer Set: X7, X6 |
| MUGE0175 | Front Anti-Roll Bar 2.1mm: X7, X6 |
| MUGE0176 | Rear Anti-Roll Bar 2.6mm: X7, X6 |
| MUGE0183 | Rebound Stop Adjusting Screw 5pcs: X7, X6 |
| MUGE0188 | Tension Rod And Diff Mount: X7 |
| MUGE0206 | Diff Washer Set |
| MUGE0210 | 3 x 16.8 Wheel Hub Pins 8pcs |
| MUGE0219 | Self Locking Wheel Nuts 4pcs |
| MUGE0220 | Front/Rear Universal Set: X7, X6 |
| MUGE0221 | Front/Rear Axle Shaft 2pcs: X7, X6 |
| MUGC0222C | Diff Cross Shaft 2pcs |
| MUGE0222 | Front/Rear Drive Shaft 2pcs: X7, X6 |
| MUGE0223 | Front Center Universal Set: X7, X6 |
| MUGE0225 | Joint Cup 2pcs: X7, X6 |
| MUGE0226 | Front Center Drive Shaft: X7, X6 |
| MUGE0228 | Front/Rear Diff Cup Outdrive 2pcs: X7, X6 |
| MUGE0229 | Center Diff Cup Outdrive 2pcs: X7, X6 |
| MUGC0230 | Diff Gear 10T 4pcs |
| MUGE0230 | Diff Gear 18T 2pcs |
| MUGE0233 | Light Weight Spur Gear Steel 44T |
| MUGE0234 | Light Weight Spur Gear Steel 46T |
| MUGE0235 | Light Weight Spur Gear Steel 48T |
| MUGE0236 | Universal Joint Boots 2pcs: X7, X6 |
| MUGE0237 | 2.2 x 9.8mm Universal Joint Pins 8pcs |
| MUGE0238 | 2.5 x 14.8mm Universal Joint Pins 4pcs |
| MUGE0239 | Wheel Hubs 2 pcs: X7, X6 |
| MUGE0240 | Wide Offset Wheel Hubs 1mm 2pcs: X7, X6 |
| MUGE0241 | Wide Offset Wheel Hubs 2mm 2pcs: X7, X6 |
| MUGE0242 | Alum Front/Rear Axle Shafts 2pcs: X7, X6 |
| MUGE0243 | Alum Joint Cup 2pcs: X7, X6 |
| MUGE0254 | Rear Center Drive Shaft 100mm: X7, X6R |
| MUGC0256 | Diff Case  |
| MUGC0257 | Diff Gasket 10pcs |
| MUGE0255 | Plastic Spur Gear 44T |
| MUGE0256 | Plastic Spur Gear 46T |
| MUGE0257 | S5 Silicone O-Rings 10pcs |
| MUGE0259 | Center Universal Joint Set: X7 |
| MUGC0264 | Joint Shaft |
| MUGC0265 | Joint Pin 2.5 x 15.8mm 6pcs |
| MUGC0270 | Joint Pin 3 x 12.8mm 10pcs |
| MUGC0271 | Joint Pin 3 x 13.8mm 10pcs |
| MUGE0315 | Servo Saver Spring |
| MUGE0322 | Radio Box Grommet 1pcs |
| MUGE0405 | Wing Stay Brace 2pcs |
| MUGE0410 | Front Bumper: X7, X6 |
| MUGE0412 | Stone Guard: X7, X6 |
| MUGB0431 | 3mm Cone Washer 4pcs |
| MUGH0513 | Spring Adjuster Coller w/o-ring 2pcs |
| MUGE0517 | Front Damper Shaft: X7, X6 |
| MUGE0518 | Rear Damper Shaft: X7 , X6 |
| MUGE0519 | Oil Seal Cap 2pcs |
| MUGE0520 | Oil Seal Set  |
| MUGC0529A | Link Balls 4pcs |
| MUGE0539 | Rear Damper Case 2pcs |
| MUGE0540 | Damper Cap 2pcs |
| MUGE0541 | Diaphragm 4pcs |
| MUGE0542 | Damper Spring Adjustment Collar 2pcs |
| MUGE0543 | Damper Piston 1.35mm 2pcs |
| MUGE0544 | Damper Piston 1.25mm 2 pcs |
| MUGE0545 | Damper Ends and Spring Retainers: X7, X6 |
| MUGE0546 | Damper Cap Bushing 4pcs: X7, X6 |
| MUGE0548 | Alum Damper Mount 4pcs: X7, X6 |
| MUGE0554 | Rear Damper Spring 1.6/10.5T  |
| MUGE0555 | Rear Damper Spring 1.6/10.25  |
| MUGE0556 | Rear Damper Spring 1.6/10.0T  |
| MUGE0561 | Rear Damper Spring 1.6/11.25 |
| MUGE0562 | Rear Damper Spring 1.6/11T |
| MUGE0563 | Rear Damper Spring 1.6/10.75T |
| MUGE0569 | Rear Damper Spring 1.6/9.5T |
| MUGE0570 | S18 O-Ring for Spring Collar 10pcs |
| MUGE0575 | Rear Damper Spring 1.5/8.5T |
| MUGE0576 | Rear Damper Spring 1.5/8.25T |
| MUGE0577 | Rear Damper Spring 1.5/8.0T |
| MUGE0578 | Rear Damper Spring 1.5/7.75T |
| MUGE0580 | Damper Piston 1.35mm 5 Hole Taper 4pcs |
| MUGE0582 | Rear Damper Spring 1.5/8.75T |
| MUGC0601 | Ball Bearing 8x16mm 2pcs |
| MUGC0601/1 | Ball Bearing 8x16mm 10pcs |
| MUGE0601 | Ball Bearing 15x21x4 2pcs |
| MUGE0601/1 | Ball Bearing 15x21x4 10 pcs |
| MUGC0605 | Ball Bearing 6x10x3 2pcs |
| MUGE0711 | Pinion Gear 12T |
| MUGE0712 | Pinion Gear 13T |
| MUGE0713 | Pinion Gear 14T |
| MUGE0714 | Pinion Gear 15T |
| MUGE0715 | Pinion Gear 16T |
| MUGE0716 | Pinion Gear 17T |
| MUGC0801H | Steering Rack Bushing 2pcs |
| MUGE0803 | Fuel Tank Bushings 2pcs |
| MUGD0806 | Antenna Tube 2pcs |
| MUGE0806 | Adjustable Steering Servo Tie Rod |
| MUGD0807 | 1/8 Body Pins 8pcs |
| MUGE0808 | Titanium Turnbuckle Rod 35mm |
| MUGE0811B | Rear Upper Arm Ling Long |
| MUGE0814 | Ball Link 7mm 4pcs |
| MUGE0829 | Anti-Roll Bar Link 4pcs |
| MUGE0837 | Battery Straps (2pcs) |
| MUGE0838 | Steering Tie Rod Square 2pcs: X7, X6 |
| MUGH0855 | Ball Link 6mm Short 10pcs |
| MUGH0867 | Pivot Ball 4pcs |
| MUGE1024 | Wheel LD White 4pcs |
| MUGE1025 | Wheel LD Yellow 4pcs |
| MUGE1038 | Wing White: X7 |
| MUGE1039 | Wing Yellow: X7 |
| MUGE1040 | Wing Black: X7 |
| MUGE1045 | Cab Forward Body: X7 ECO, X7 |
| MUGE1046 | MBX7 ECO Instruction Manual  |
| MUGE1047 | MBX7 ECO Decal Sheet |