CRC WTF1-FC16 Formula One Car Kit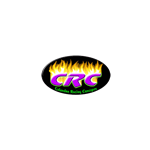 Building on the winning heritage from the multi-champion line of 1/12th and 1/10th road cars, the WTF-1 from CRC elevates F-1 racing to the next level offering new and exciting features. The WTF1-FC16 has a bunch of exciting features:
*CRC's infinitely adjustable Slider Rear Pod
*CRC best-in-class Encore shock
*Dual damper tube system
*Full ball bearing graphite Pro-diff (smoothest diff in F1)
*Standup or laydown servo placement
*Multiple battery positions-inline or transverse
*Full 2.5mm quadaxial, high modulus (QHM) carbon fiber throughout
*CRC adjustable front end featuring adjustable roll center, ride height, camber, caster, preload, droop and spring rate.
Electronics and tires not included with kits.