Contact RC 1/10th (200mm) Nitro Sedan Rear Tires (2) (White Rims)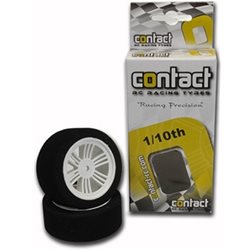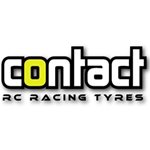 Contact RC tyres are manufactured by the expert engineers at Schumacher Racing in the UK. Schumacher has invested in a highly automated manufacturing process which ensures consistent high quality products. Contact RC use only the best materials and all new wheels, developed with the knowledge and experience of some of the worlds best drivers.
The fully automated hardness measurement, gluing, and truing processes mean that every single tire produced meets the exacting high standards required by top level racers
.