Mugen Seiki MBX7TR 1/8 4WD Nitro Competition Truggy Kit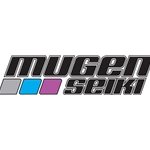 MBX-7TR kit have many high-end improvements in suspension, steering and drive train to create the ultimate 1/8th nitro off-road truck.
Mugen Seiki concentrated on the making the suspension on the MBX7TR even better with new 16mm front and rear shocks that improve traction and better feeling on high grip conditions. The new shocks are also outfitted with new 1.4mm shock springs. The new 1.4mm shock springs reduce chassis roll, increase traction, improve jumping and are more stability on bumpy tracks.
This means you can drive even harder than ever before!