AKA Cityblock Short Course Tires w/Red Insert (2) (Super Soft)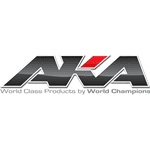 In stock.
This item included in
Loyalty Rewards programDetails
The CITYBLOCK tread was the first pin on block design tire and sparked a host of copies across the industry. This innovative approach to tread design launched a tire that is unmatched in its versatility. From loose dusty tracks to high bite hard packed tracks the CITYBLOCK SC will deliver consistent performance and has become the work horse of the AKA tire line. You can't go wrong with a set of these in your tire collection. All AKA SC tires feature the industry standard 2.2Ó/3Ó bead sizes. Mark and Gil have designed an innovative inner carcass design made to perfectly fit the industry standard AKA 1:8 buggy closed cell foams. This results in a much more controlled outer sidewall for more consistent handling and tread wear. No more cranking in tons of camber to keep the tire patch flat on the ground.