Hobbywing Xerun V10 G2 Competition Brushless Motor (25.5T)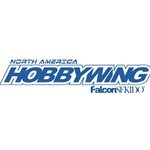 The new Xerun V10 brushless G2 modified and stock motors are built for 1/10 and 1/12 scale competition racing. The motors feature standard-size high quality ball bearings, adjustable timing, and highly temperature-resistant copper windings.
An integrated sensor monitors the internal temperature when coupled to respective Hobbywing speed controllers.