AKA Handlebar 2.2" Front 2WD Buggy Tires (2) (Soft,Super Soft)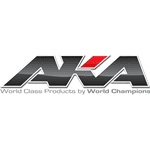 In stock.
This item included in
Loyalty Rewards programDetails
The Handlebar is an indoor low-profile tread patterns feature minimal tread height for speed, stability and traction on hard-packed surfaces. The leading and trailing edges of the treads have been rounded to minimize break-in time while AKA's proprietary compounds provide low tire wear.
Included:

-One Pair of Tires