AKA Gridiron 1/8 Buggy Pre-Mounted (White) Tires (2) (Super Soft)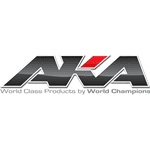 Out Of Stock.
This item included in
Loyalty Rewards programDetails
Product is out of stock.
Sign up for Email notification
once this product becomes available:
The GRIDIRON tire was designed for tracks that are hard packed and or tracks with little dust. This tire design is a great outdoor or indoor alternative. The square outer pins and bar center pins allow for great traction and long tire life compared to other small pin tires.