AKA 12mm Hex 1/10 Tire Break-In Tool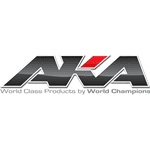 The AKA 1:10 Tire Break-In Tool makes prepping your tires for indoor racing a simple process. This Made in the USA tool is designed to fit into any standard 1/4" quick change drill. The 12mm hex fits most popular 1:10 wheels. The trick to getting peak performance from your tires when racing indoors is to get the tread height just right. Many times racers are out driving in the parking lot to speed up this process, but the Tire Break-in Tool lets you do this right at your bench. Simply chuck up the tool in your drill, mount a tire to the tool, adjust the direction of your drill to match the direction of the tire when mounted to the car and use your choice of sandpaper to get that perfect tread height you are looking for. No more running in the parking lot to burn down the tread on your tires. Package includes break-in tool, knurled nut and storage tube.
Note: Not intended for Stadium Truck use.