John's BSR Racing Carbide Tire Truer Bit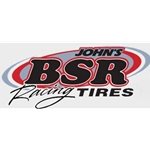 Out Of Stock.
This item included in
Loyalty Rewards programDetails
Product is out of stock.
Sign up for Email notification
once this product becomes available:
BSR's carbide truer bit and holder produces ultra smooth cuts. Best tire truer bit on the market! Fits most Hudy/OFNA/Corally style truers. The mounting tab on the bit is .055" thick so it will fit any truer that has a slot that size or slightly bigger.