AKA EVO PinStripe 2.4" Front 2WD Buggy Tires (2) (Soft,Super Soft)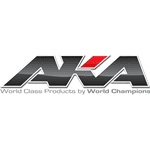 In stock.
This item included in
Loyalty Rewards programDetails
The 1:10 EVO Pinstripe is an excellent front tire on both indoor clay and outdoor hard packed tracks. Its bar pattern smooths out the steering and is a less aggressive alternate to the Typo front. Available in our race proven Clay, Super Soft, and Soft compounds for 2wd/4wd front applications.

Included:
-1 Pair of Tires with Inserts

-
Soft Compound
-
Red EVO Inserts

-
2wd Front
-
1:10 EVO compatible only!